Online Storybook Birthday Party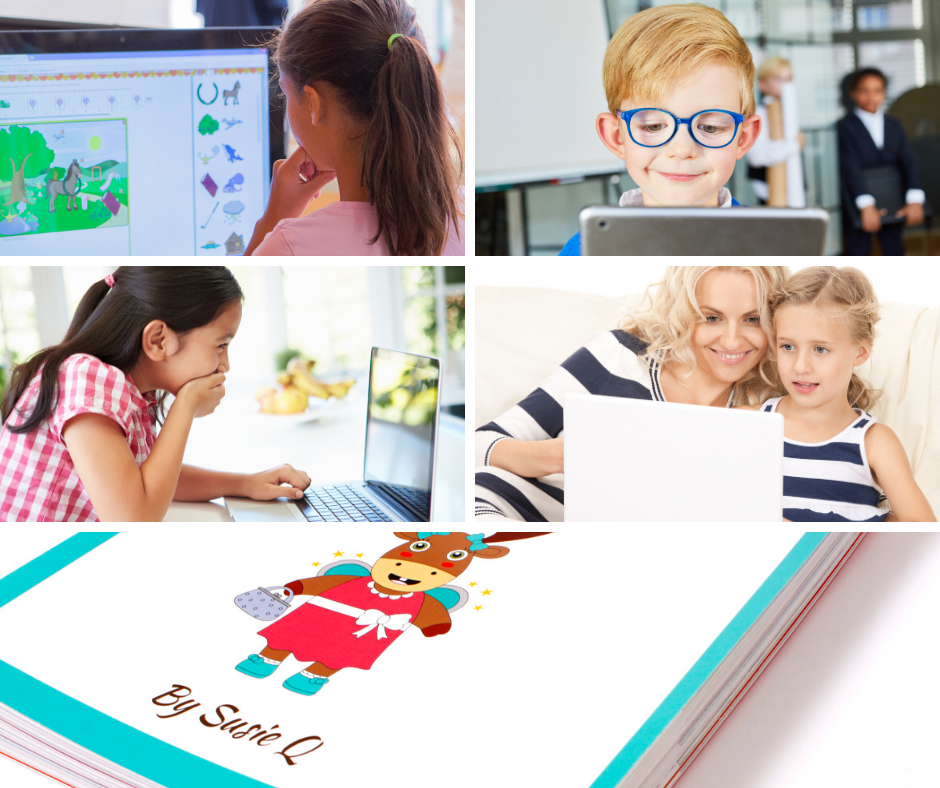 Duration: 90 Minutes
Product code: OSBP
Only $25 Deposit Required at Booking. Balance due on day of party.
Host a memorable experience for your child online! Celebrate as a family or with your child's friends! Our virtual birthday party will be a memorable experience for your child. Your birthday host will lead the kids through a collaborative and engaging process to build a story. Includes digital invitation, books for each child, remote access to our character studio, and fun activities including art. Activities and book development adjusted by age. Fully guided over zoom.
$200 includes up to 6 participating guests. $20 for each additional participating child. Limit 12 participating guests.

Ages: 5-12
Duration: 90 minutes
Party Includes:
1 dedicated host
Printed softcover storybook for each child
Remote access to our character studio
Group story and character making
Fun activities including art
Digital invitation

Shipping: All books will be shipped to the host. You may choose to have each book shipped directly to a guest. $5 for each additional shipping address.